Removal Companies Somers Town nw1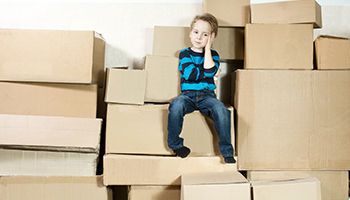 Choose Professional Removal Companies for your Move

Relocating can be a stressful situation. With so many services and tasks to consider, it's important for you to get the right help to make sure your move goes smoothly. Hiring a professional home removal specialist such as Storage Somers Town is the best way to ensure that your move is expertly executed and all of your belongings get there safely and on time.

Storage Somers Town are one of the leading names in home removals, offering a comprehensive package of services. From packing to furniture disassembly and assembly, they have you covered every step of the way.

One of the most important aspects of any move is ensuring that all your items are properly packed and ready for transport. This can quickly become an arduous task if you're attempting it yourself, which is why it's essential to have the right professionals with you. Storage Somers Town's team of specialists will ensure that everything is carefully wrapped and packed away, before being safely transported from A to B.

When it comes to moving furniture, this too can prove difficult - especially if stairs or other awkward spaces need navigating! Storage Somers Town's team are well-versed in dealing with large pieces of furniture, and can even dismantle them where necessary. No job is too big or small for their experienced staff!

Storage Somers Town understand how important it is to have your possessions transported without suffering damage. That's why they use quality packing materials and their fleet of modern vans are equipped with safety features such as air-ride suspension, increasing the protection by reducing shock during travel. Their attention to detail ensures complete customer satisfaction at all times.


Storage Options from Storage Somers Town

After your items have been moved, Storage Somers Town also offer storage services depending on your needs. Whether short-term or long-term storage solutions are required, their facilities are secure and accessible at all times - ideal for those who need extra space but don't want their possessions cluttering up their home or office space either temporarily or permanently!

You don't need to worry about your items becoming damaged while in storage either - Storage Somers Town offer flexible climate options depending on what type of items are being stored. Sensitive items such as electronics should be stored in a climate controlled environment to prevent any further damage caused by fluctuations in temperature, whereas non-perishable goods can simply be protected from dust and pests in standard storage units as they often don't require specific environmental conditions to be kept safe.


Get in Touch with Storage Somers Town Today!

For more information about our removal and storage services here at Storage Somers Town, please don't hesitate to get in touch with us today on
. Our friendly team will be more than happy to answer any questions you may have and advise on how best we can help make your next home removal experience both affordable and stress free!
---