Packing And Boxes Somers Town nw1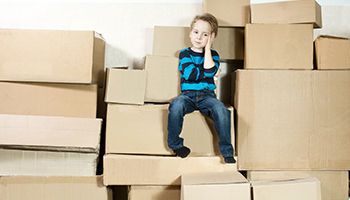 Ultimate Packing Tips

When packing your boxes for storage, you want to make sure that all of your items are as secure as possible and will remain in the same conditions that you left them in. Here are our top tips for ensuring your items arrive at Storage Somers Town safe and sound!

Firstly, it's important that you pack everything correctly in terms of the storage environment. This means using breathable materials like cardboard boxes, bubble wrap, and newspaper to ensure that your items won't get too hot or cold if they're to be stored in a highly temperature-controlled environment. It's also vital to make sure not to overpack boxes and to use strong tape on all openings.

Weather damage can be prevented by using waterproof containers or bags when it comes to storing items outside. Doing so will prevent any dangerous weather from getting into your container and damaging your items. Also, try sealing any plastic containers with tape before storing so that no moisture can get inside.


Organizing Your Space

One of the best ways to save time and energy when packing up is to have an organized space from the start. Group similar items together, separate fragile objects from heavier ones and make sure each box has a clear label which will help when it comes time for unpacking and sorting out what goes where! Taking simple steps like these can really go a long way towards saving you time on the day when all of your stuff needs to be packed away.

On packing day, put heavy items such as books into smaller boxes as accidental lifting could cause damage or injury. And if you have valuable keep-sakes or sentimental heirlooms, why not invest in a padlock to securely lock your storage unit? We offer this service here at Storage Somers Town, so do get in touch if this is something you require!

Finally, remember that sometimes two heads are better than one--so why not ask family or friends for assistance? With more people involved there'll be fewer trips made back-and-forth between your old home and the storage facility; plus more hands can lighten the load! When it comes to packing boxes up for storage, it pays off being prepared--so do take some time well before the move itself to strategise how best to pack everything away.



Storage Tips For Unpacking

Don't forget about organizing things when it comes time for unloading and unpacking them from Storage Somers Town. To simplify matters, mark each box with its probable destination room -- bedrooms one through three, kitchen, garage etc -- so they don't end up in the wrong place! Moving stuff around unnecessarily is just an added hassle you don't need on moving day.

Furthermore, consider setting aside anything that clearly won't fit straight into its new home right away: old furniture, kitchenware pieces which will need deep cleaning before they're used again etc.. The best thing you can do is keep these things stored safely until you have worked out exactly where they'll eventually go. That way they won't take up any unnecessary space in their respective rooms until they're ready for use again!

Lastly, try breaking down bigger projects once you have moved into your new home. Instead of overwhelming yourself with an entire house full of stuff still needing organising - focus on one room at a time; this will help spread out work load and make everything feel much less like an arduous task! As always though - if you ever need help at any point please don't hesitate to contact us here at Storage Somers Town on
.
---